Heart and Arrows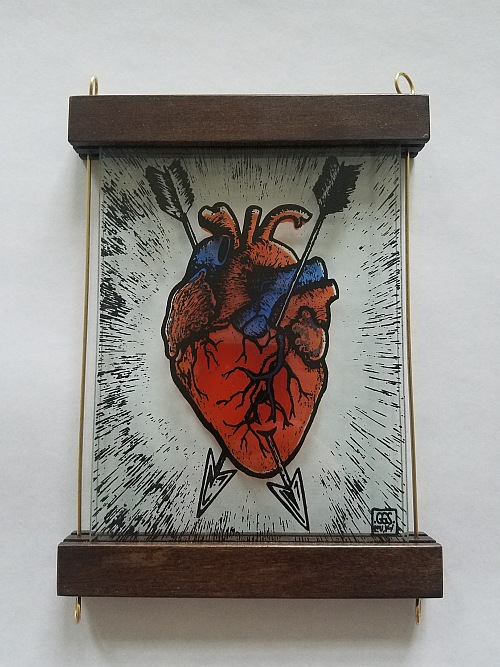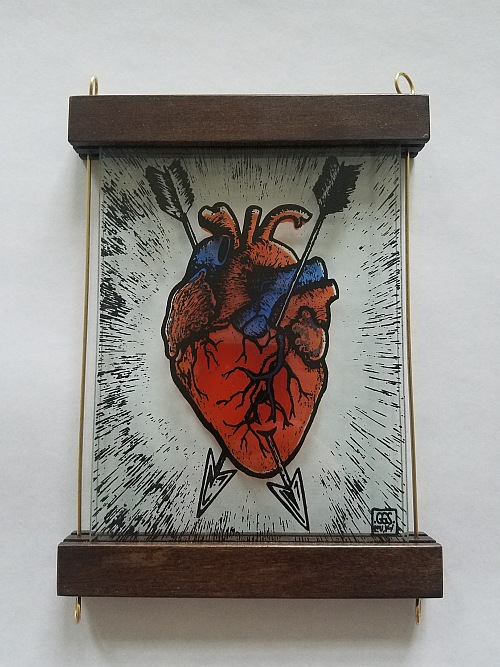 Heart and Arrows
9" x 5 1/4"
 
The passion and the pain.

Screen printed glass enamels and traditional glass paint fired in the kiln. Framed in stained hardwood and assembled with bronze rod.

Shipped in a sturdy box and comes fully ready to hang.
Now also available as a tabletop version! Assembled with sturdy rods connected to stable feet allowing you to place your Panel of Passion wherever you want.